Self-Guided Walking Travel Guide
Great Value | Exceptional Experience | Extraordinary Sense of Achievement | Fully Supported
Although we've been organising Guided Walking Holidays for more than 75 years and believe that they're a great way to explore the world slowly and on foot, we also think that there's a way of travelling in an immersive, authentic fashion independently - our self-guided walking holidays are perfect for independent-minded walkers. But what exactly does it mean to travel independently and is it the right form of holiday for you? Find out more about going on one of our self-guided walking adventures, and see how travelling independently gives you freedom to explore at your own pace.
See all our Self-Guided Walking Holidays >>
Why go Self-Guided on your next walking holiday?
Walk at your own pace on a carefully curated self-guided holiday itinerary
Tried and tested routes designed by experts
Wide variety of walking routes at different grades across UK and Europe
Flexible departure dates, starting on any day you like during the best time to travel
Fully supported, with baggage transfers, route guides, maps and information as well as telephone support, 24/7 if you need us
What to expect on a Self-Guided Walking Holiday
If you want to travel independently on iconic routes in the UK and across Europe, sign up for a self-guided walking holiday. From walking Wainwright's Coast to Coast Path across England to tackling Scotland's West Highland Way, and from exploring Italy's Tuscan countryside to hiking the Tour du Mont Blanc through three countries, a self-guided trip lets you travel with your favourite people, in a flexible style and at your own pace. Just without all the time and hassle of researching and organising the trip, determining your route and booking the accommodation yourself.
Here's what we do:
We make all your accommodation arrangements
We collect and transfer your baggage
We provide detailed itineraries, maps and route notes via an app
Here's what you do:
You stay at charming hand-picked B&Bs
You carry a lightweight daypack...if you want
You walk at your own pace with the chance to immerse yourself in a destination - stop at a taverna you might have passed by, seek out local markets to amble through, linger over that perfect view. It's your holiday after all.
Don't get us wrong, we love guided walking holidays – it's what we've been doing for more than 75 years now – and there is a lot to be said for letting an enthusiastic, experienced walk leader guide you along an incredible route with all the logistics taken care of. However, there are some serious advantages to going it on your own too. We still handle all the arrangements for you, sorting out accommodation and baggage transfer each day, while providing everything that you need from maps and directions to interesting alternative routes, attraction highlights and ideas where to pause and grab a picnic or a pint, and along the entire length of the walk you'll be backed up by our experience, local suppliers and 24/7 support should you require it.
What you'll get is a great value holiday with the freedom to walk at your own pace, with people that you choose to travel with. You can start on a day of the week that suits you during the season it's best to travel in, and each day you can choose to push on or detour as you see fit, spending longer in some places or letting yourself get side-tracked by others. And you'll finish with an incredible sense of achievement at having navigated the route yourself and travelled through a landscape independently.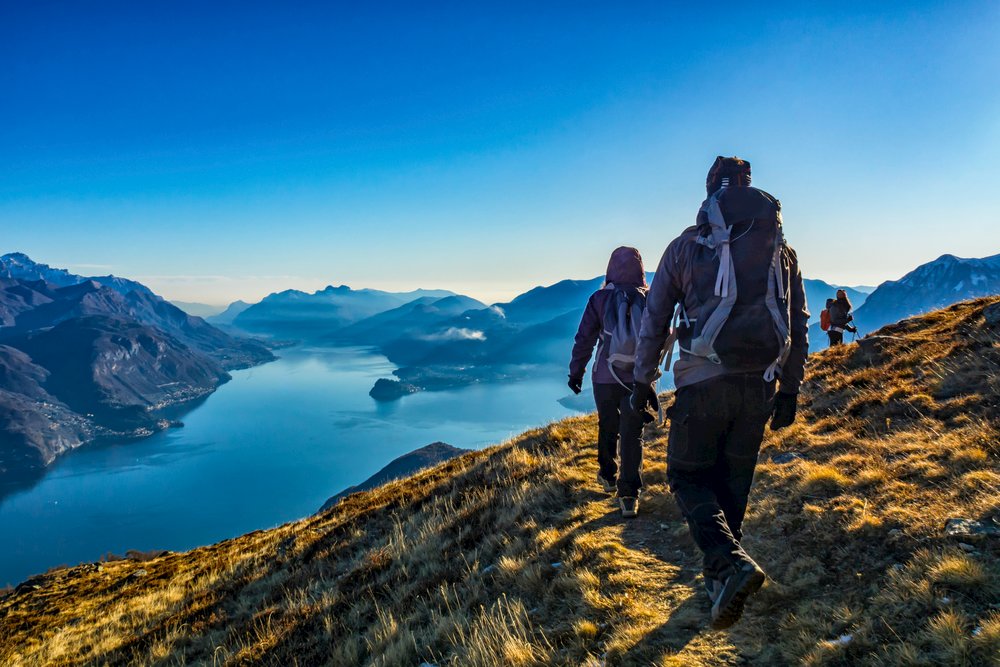 FAQ - Your Self-Guided Walking Holiday questions answered
We understand that you might have questions about self-guided walking holidays, which is why we've put together these most frequently asked questions and answered them.
What is a Self-Guided Holiday?
A self-guided walking holiday is one where you don't have to join a guided or escorted group led by a walk leader. The route is led by you, and you are in charge of navigating the way using the maps, route information and inspiration ideas that we provide. You won't leave at a set time or have a set group itinerary beyond knowing where you'll be staying that night, so you can explore independently.
Why go on a Self-Guided Holiday over a Guided Walking Holiday
The benefit of a self-guided holiday is that you can take advantage of all our experience and years' of organising and leading guided walking holidays, while travelling independently or with other walkers of your choice. You can start on a day that suits you, and flexibility is baked into the itinerary. Essentially all the hassle of organising and sorting the logistics of a walking holiday is removed and handed over to our experienced planning team. So that you just have to lace up your boots and enjoy hitting the trail, safe in the knowledge that your bags will be waiting for you at the next cosy, hand-picked overnight stop. And should there be any issues, we're right there to support and solve the problem.
Where do I stay on a Self-Guided Holiday?
On our self-guided walking holidays you'll stay in comfortable B&B style accommodation. Although this varies on each trip, we typically use local bed & breakfasts known for their unique character, and all have been chosen because of their quality accommodation and friendly approach. Rooms are always ensuite, unless specifically stated.
Where can I explore on a Self-Guided Holiday?
There's a wide variety of destinations across the UK and Europe. Self-Guided walking holidays in the UK include long distance trails such as the West Highland Way and Wainwright's Coast to Coast Path, which can be tackled in it entirety or as Western and Eastern sections only. In Europe, there are self-guided walking holidays in Italy, routes in France and Spain, and self-guided walking holidays in Portugal and Greece to choose from.
How challenging are Self-Guided Walking Holidays?
Although you need to navigate yourself, all of our self-guided walking routes come with detailed guides and maps. The routes themselves are all graded so that you can choose one appropriate to your level. Moderate routes weave through the Western Algarve and Tavira in Portugal, explore the Pelion Peninsula and Vikos Gorge in Greece or traverse Gran Canaria in the Canary Islands. Harder walks include the Northern Way of St James in Spain and a trek through the South Tirol to explore the Dolomites. The toughest routes include the epic Tour du Mont Blanc, and a tour of the Alpine trails above Lakes Como and Lugano in Italy.
What does a Self-Guided Holiday include?
All of our Self-Guided Walking Holidays include access to tried and tested routes, en-suite accommodation, luggage transfers between overnight stays, detailed maps and route descriptions in English, routes in digital format via a dedicated app, and 24/7 telephone assistance in English, which makes them great value.
What does Ramble Worldwide not provide?
Unlike our small group guided walking holidays, self-guided adventures do not include flights or rail travel from the UK so you have the flexibility to make your own travel arrangements. Airport transfers (except in Portugal and the Canaries) are also not included. We can of course arrange a flight or airport transfers for you though, simply ask at the time of booking. Although breakfast is usually included as standard, an evening meal isn't, allowing you the chance to explore the destination and choose a local restaurant that takes your fancy. You will need to cover tourist taxes, tips and any additional services too.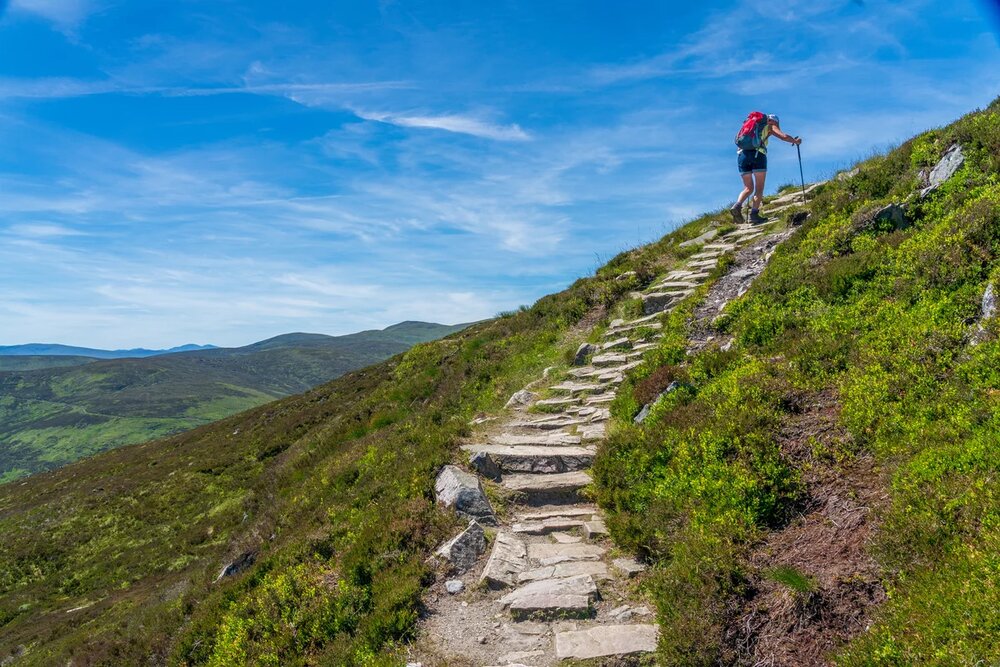 Some of our favourite Self-Guided Walking Holidays
Top experiences to enjoy on a Self-Guided Walking Holiday
Book your Self-Guided Walking Holiday >>
Back