You get to see part of the world that you haven't seen before. You enjoy your surroundings in a deeper way when you're walking through them. You make new friends. And much more. So we're proud of every holiday we offer.
Maybe you're looking for something really special, though – perhaps to mark an anniversary or a significant birthday, or to cross an item off your bucket list. If so, then perhaps one of the following might fit the bill.
Here are ten of our most spectacular holidays.
America's Canyonlands & Desert Southwest
America is known as the home where portions are big but when talking about America's beautiful national parks, their brand of super-sizing has never looked so good. Especially in the desert southwest. Each day serves up a multitude of different views, diverse scenery, obscure rock formations, Navajo culture, and a network of walking trails that are as beautiful as they are dramatic.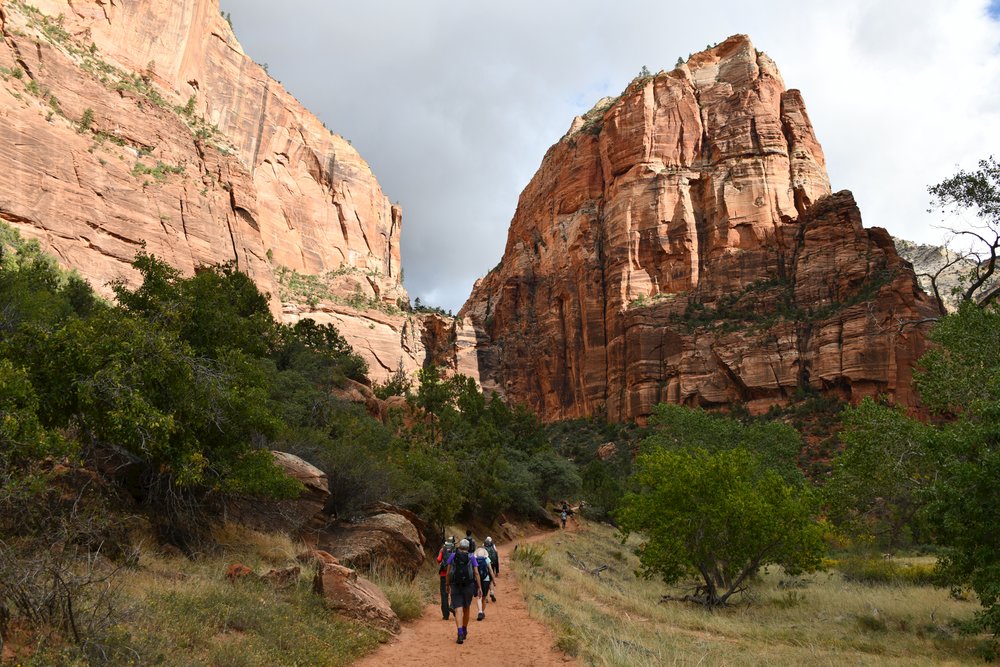 Jordan has many treasures. Explore the capital Amman and the 'Rose Red city' of Petra. Visit Jerash, the best-preserved Roman city in the Near East. Walk from the hot springs at Ibn Hammad to the Dana Nature Reserve. Admire the spectacular sand dunes of Wadi Rum. See the mighty crusader castles at Shobak and Kerak. Swim in the Dead Sea. View the ancient mosaic map of the Holy Land at Madaba. Over 12 nights, you'll do it all.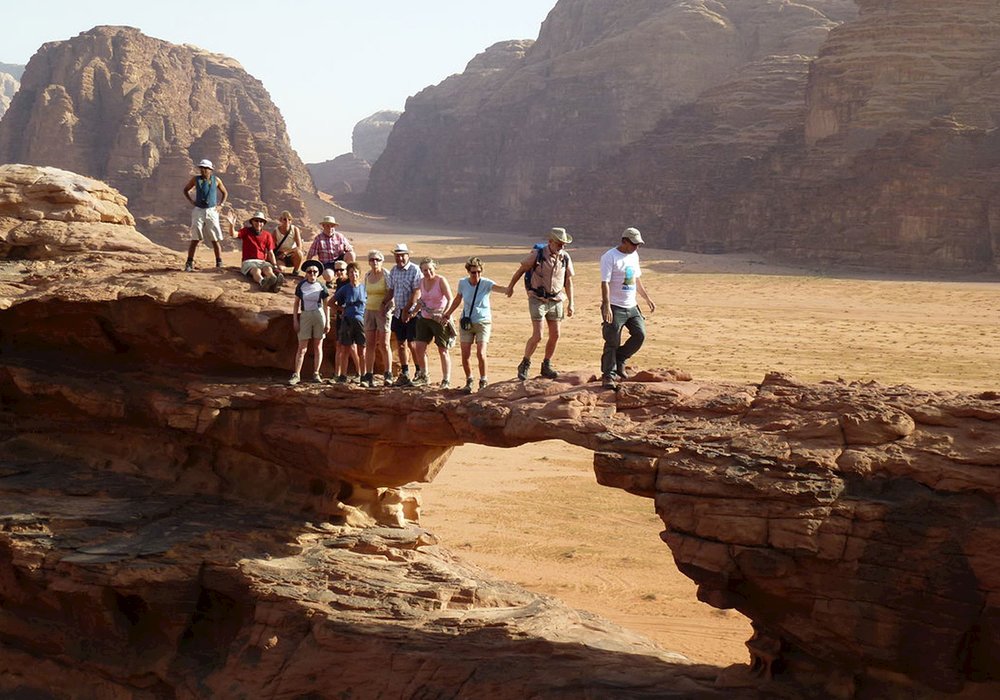 South Africa - Walks along the Garden Route
From shifting sand dunes to woodlands and coastline, South Africa's Garden Route offers a wild beauty best explored on foot. We begin in Addo National Park, and spot some of the world's most thrilling animals from the parks open safari vehicles. We walk amongst lush scenery in Tsitsikamma National Park, before the rocky coastline of Plettenberg Bay. From the cool sea breeze to the warm, earthy-red trails of De Rust and Oudtshoorn, with a visit to the Cango Caves. Oudtshoorn is the self styled ostrich farming capital of the world. We amble amongst rolling hills and vineyards on the Wine Trail in Stellenbosch, and finally in Cape Town, we explore the city both from below and above (Table Mountain), with a visit to Boulders Beach and Cape Peninsula.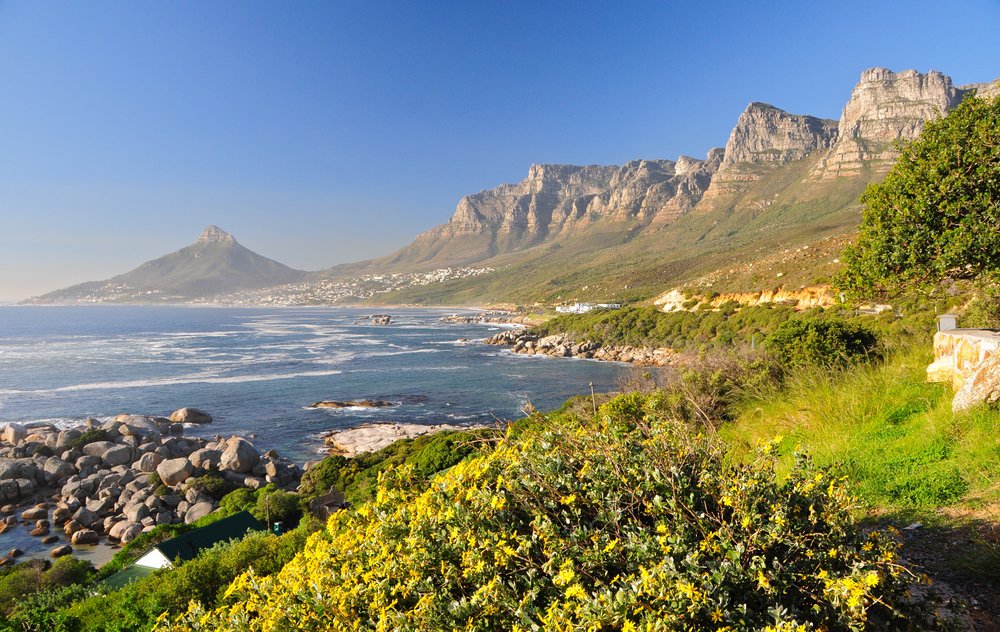 Canadian Rockies and Vancouver Island
This trip gives you a taste of everything the region has to offer. Over 15 nights between Calgary and Vancouver, you'll enjoy some of Vancouver Island's spectacular trails; the mighty Rockies around Whistler; the stunning scenery of Banff National Park; and much more. Make sure your camera has plenty of storage space! 
This 15-night holiday starts in Buenos Aires, Argentina, and finishes in Santiago, Chile. Between the two you'll do many walks, including through the awe-inspiring peaks of Patagonia and by the shores of Lago Torre. Look out for alpacas and condors.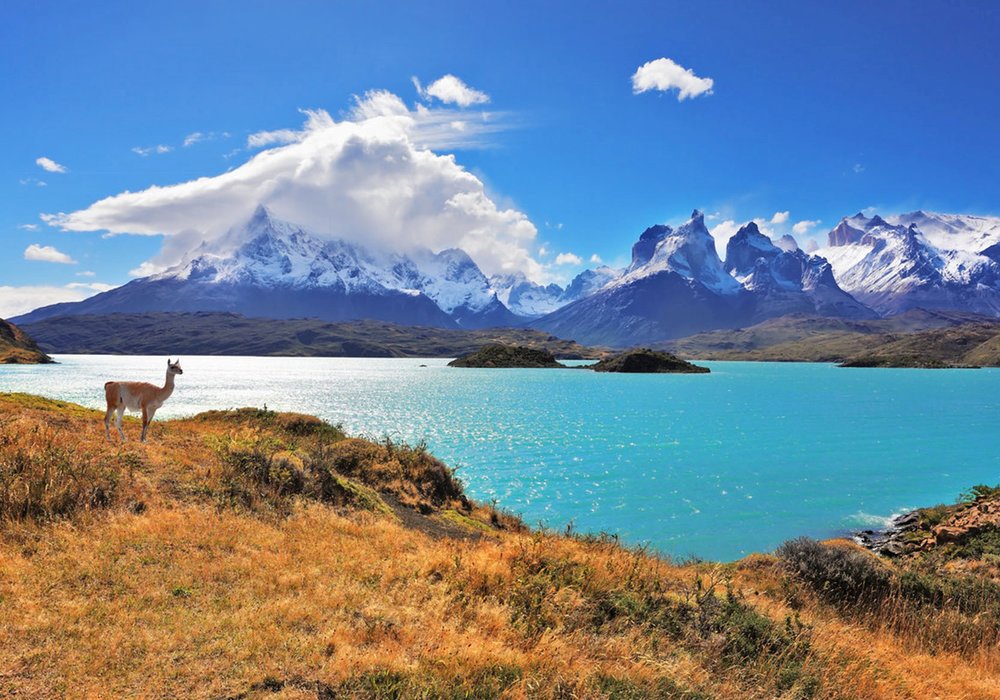 Discover the different aspects of Peru in the the lost land of the Incas. Temples, lakes, mountains and fascinating local heritage. Over 17 nights, you'll see all of Peru's greatest delights. The capital, Lima. Colonial architecture, including the 16th century Santa Catalina monastery. Arequipa and the dormant El Misti volcano. The Colca Canyon. Lake Titicaca. A train journey to Machu Picchu. And, finally, the Amazonian rainforest.
Ecuador and the Galapagos islands
This holiday covers a huge range of activities. It starts at Quito, the capital of Ecuador, and heads south along the corridor of volcanoes. You'll visit homes and markets, and learn about local life. (As in all our holidays, we work hard to make sure that our presence benefits local communities.) The trip also includes some colonial cities, the Cajas National Park, and several Galapagos islands. At each of these your guide will be an expert naturalist, to help you appreciate the unique flora and fauna you'll find there.
Annapurna Trek & Chitwan National Park
A trekkers' paradise, Nepal combines Himalayan views, golden temples, rural hill villages and jungle wildlife to offer one of the world's great travel destinations. Spend days in the mountains, gazing out at views too beautiful to put into words, and have our own David Attenborough wildlife moments in Chitwan National Park.
This tour is the perfect introduction to Nepal, covering two important aspects – epic Himalayan walking and the chance to observe elephant, rhinoceros, wild boar, monkey, sloth bear and potentially the Royal Bengal Tiger.
Costa Rica is an enlightened natural paradise. More than a quarter of the country's landscape is protected, and a variety of distinct climatic zones caused by high mountains separate its Pacific and Caribbean coasts. We have developed this holiday over twenty years to encapsulate the country's diverse natural ecosystems perfectly. Steamy jungle, mysterious cloud forest, the white-sand beaches of the Pacific & Caribbean coasts, volcanoes and thermal areas, mangrove swamps, waterfalls, coffee plantations, lazy rivers… this is an itinerary which has it all.
If you live in Western Europe then New Zealand is about as far as you can go – almost the exact opposite side of the planet. So it makes sense, having travelled all that way, to stay for a while. Our complete tour takes 25 nights, staying in selected three- and four-star hotels. It covers all the main cities, plus easy walks in places like Rotorua and Tongariro National Park on the North Island, and Queen Charlotte Sound and the Nelson Lakes on the South Island. You have several optional tours too. After all of that you'll be able to say, "New Zealand: done!"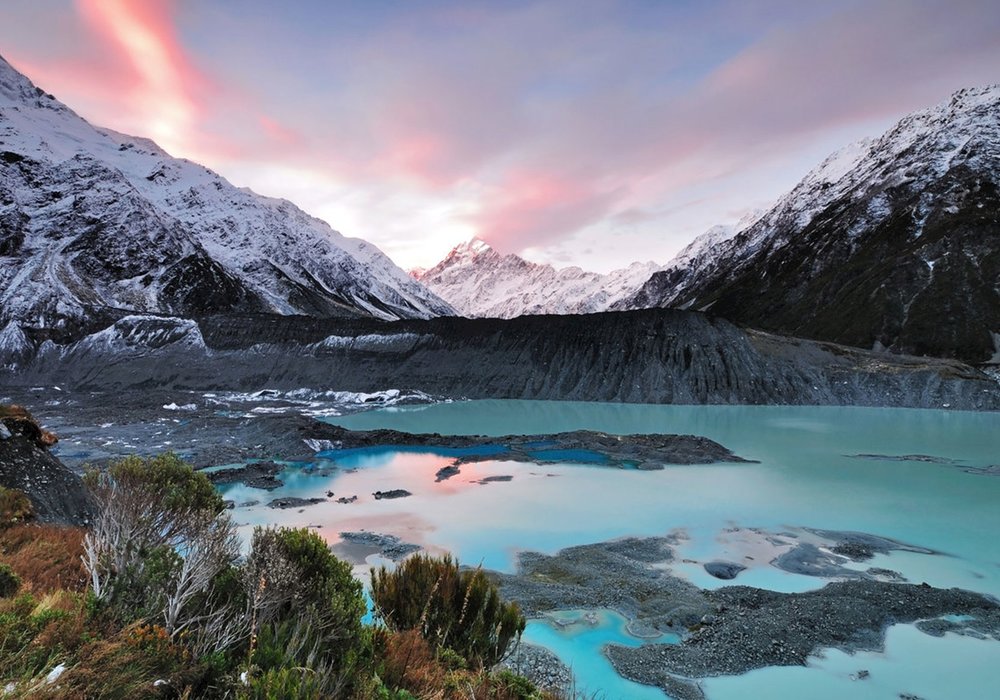 You only live once…
… but, as Mae West said, "If you do it right, once is enough." Which of our ten excites you the most?
Back