Welcome to 'Get walk ready!' This is a new blog series that we'll be running throughout winter to provide you with useful information and inspiration about preparing for a walking holiday.
Now we know that living through a pandemic and three lockdowns in the span of nearly two years has taken its toll. You may be in a bit of a rut. Plus the short days and cold, wet weather aren't helping anything. But it's a new year, and you should exercise – the health benefits are undeniable.
As far back as 400 BC, Hippocrates, the most influential doctor of all time, famously said, 'walking is man's best medicine'. Going on regular and longer walks not only increases your energy, but it keeps you healthy and lifts your spirits.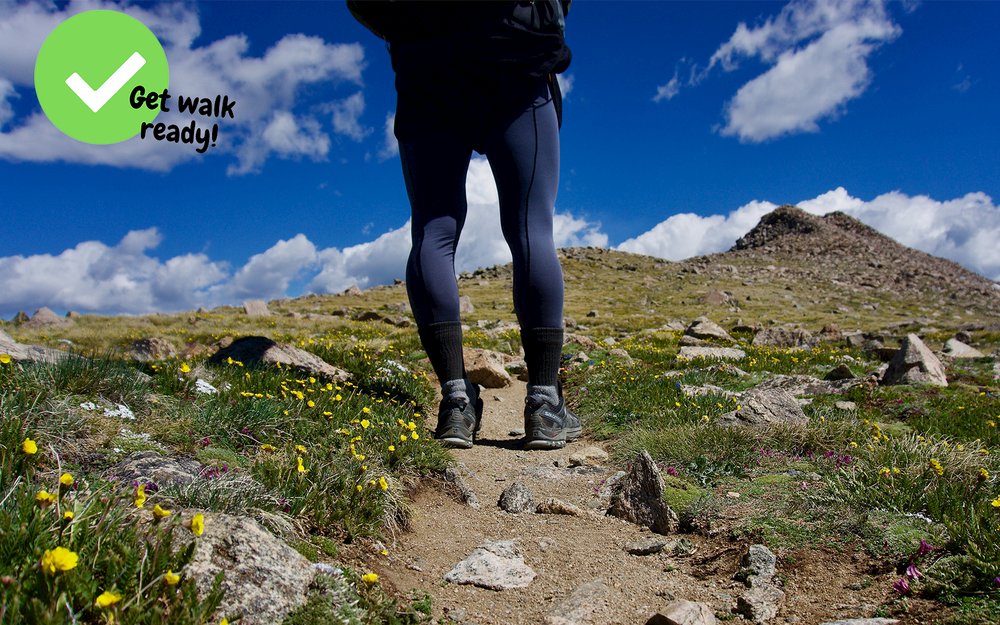 These are just three of many reasons why a walking holiday makes for a wonderful holiday. As a matter of fact, we commonly hear the question 'why go on a walking holiday?'
The answers flow like a geyser… there's the joy that comes from being outdoors, reconnecting with nature, discovering new places, going on memorable adventures, forging new friendships with like-minded travellers, and the list goes on and on.
Of course, if you're considering a walking holiday, you'll naturally have other questions like: Am I fit enough? How do I train for a walking holiday? Will I be able to keep pace with the group? What should I wear? What should I pack?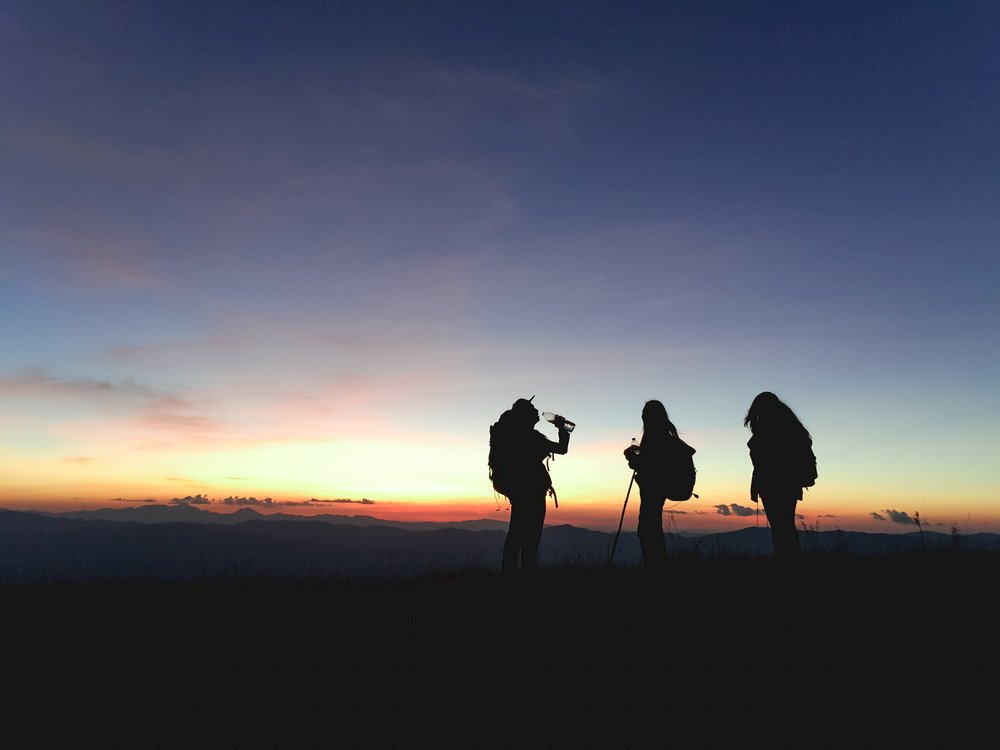 Don't worry, we'll get to all of that. The worst thing you could do is charge outside and tackle a 10-mile trek. Trying to achieve too much too soon – especially if you're a beginner – is a recipe for burnout. When it comes to fitness and enjoying your walking holiday, erasing doubt from your thinking and replacing it with wonder will help you have fun as well as reach your goal more easily.
So before we delve deeper, let's revel in the idea of a walking holiday. For our first blog, we just want to help you get into a positive frame of mind.
To do that, we thought we'd look to some of our favourite walkers, naturalists, authors, presenters and even comedians for motivation and words of wisdom.
Alfred Wainwright — Probably the most famous British fellwalker who ever lived, Alfred Wainwright was born in Lancashire in 1907. Revered for his many guidebooks and illustrations, he also devised the 192-mile Coast to Coast long-distance walk from Cumbria to Yorkshire. His seven-volume Pictorial Guide To The Lakeland Fells (aka the Wainwrights) has become the standard work to the 214 fells of the Lake District. Among our favourite quotes is this one from Book Seven: The Western Fells: 'The fleeting hour of life of those who love the hills is quickly spent, but the hills are eternal. Always there will be the lonely ridge, the dancing beck, the silent forest; always there will be the exhilaration of the summits. These are for the seeking, and those who seek and find while there is still time will be blessed both in mind and body.'


John Muir — Born in 1838 in Scotland, as a boy John Muir loved the outdoors. His family immigrated to the United States when he was 11. Muir would ultimately become one of America's most influential conservationists with his efforts leading to the creation of Yosemite, Sequoia, Mount Rainier and Grand Canyon national parks. While inspiring people to protect the world's wild places, Muir also published countless articles and 10 books recounting his travels around the world. Among the words expounding on his passion for nature are these: 'How glorious a greeting the sun gives the mountains! To behold this alone is worth the pains of any excursion a thousand times over.' Plus, Muir also believed that 'between every two pine trees there is a door leading to a new way of life'.


Bill Bryson — Bestselling author Bill Bryson was born in Iowa but lives in England. He's beloved for his books The Road To Little Dribbling and Notes From A Small Island that describe his life and adventures traveling. In 1996, while living in New Hampshire, Bryson attempted to hike the 2,200-mile Appalachian Trail with an old mate. They failed but he later published A Walk In The Woods recounting their chaotic 800-mile journey. You'll enjoy watching the film of it starring Robert Redford and Nick Nolte as well as laugh out loud while finding nuggets of wisdom from the book like this: 'Distance changes utterly when you take the world on foot. A mile becomes a long way, two miles literally considerable, 10 miles whopping, 50 miles at the very limits of conception. The world, you realise, is enormous in a way that only you and a small community of fellow hikers know. Planetary scale is your little secret.'


Julia Bradbury — A former president of The Ramblers as well as a self-described 'outdoor evangelist', Julia Bradbury became a familiar face on TV's Countryfile. We enjoy watching her various programmes like Britain's Best Walks, which have done a lot for popularising walking. Her most recent series, the eight-part Cornwall & Devon Walks as well as Orkney: Britain's Green Islands co-hosted with Alex Beresford, came out in 2021. Her enthusiasm for the outdoors is always infectious as she goes 'to the places only your walking boots can take you' while celebrating nature and seeking the most unforgettable views.


Ed Byrne — Irish comedian Ed Byrne has been doing stand-up for nearly 30 years and he's currently touring the UK with his If I'm Honest... show. Byrne got into hillwalking in his 30s and became a Munro bagger, with his tally now well over 100. Last year he not only appeared on TV's Pilgrimage: The Road To Santiago joining other celebrities to travel along the famous Camino de Santiago, but also launched the podcast Ed Venturing on which he drags fellow entertainers up hills around the country. In a 2012 interview with Ramblers, Byrne recalled one of his favourite walks: 'While I was doing the Edinburgh Fringe I would finish a gig late, go to bed at around 1 a.m. and not really sleep. Then one night after a gig I stayed up, set off in the car at 3 a.m. to Crianlarich and walked up Beinn a'Chroin and An Caisteal. The light was brilliant, there was a wonderful cloud inversion of mist in the valley and clear skies. Afterwards, I went back to bed and slept all day, then did my gig. I told the audience what I'd done and got a tremendous cheer.'
These are just a few of many avid fans of walking you can look to for stories and encouragement as you embark on better fitness and prepare to get walk ready!
---
Next we'll go into 'Training for a walking holiday – the first steps', but in the meantime you can also read some of our past fitness articles including '10 easy steps you can take right now', 'How fit do I need to be for a walking holiday?' and 'Keep on walking and keep fit with leg exercises at home'.
Back