If you've never been on a walking holiday before, you might be wondering what to expect. Many people tell us that they love how easy it is. All of our European and worldwide holidays include flights, local transfers, some meals, and a trained and qualified tour leader. There's none of the hassle of planning everything or working out where to go next. And you'll never get lost!
Exploring the world in a small group is one of the most sociable holiday experiences there is. Our walkers come from a wide range of backgrounds and ages, but all share a passion for exploring new places, walking and the outdoors. Usually, about half of those in the group are solo travellers. On average, we have around 14 people in one group.
You can also tailor our walking holidays to your particular needs. For example, if you are travelling alone and you like your privacy, you can choose to have a single room. Or, as many hotels still levy a single supplement, you can choose to share a twin room with another group member of the same sex and avoid any extra cost.
We have walking holidays for every ability. But which one? Here are our suggestions for walking holidays in Europe that are ideal for customers who haven't been on a walking holiday before:
A holiday of wonderful leisurely walks with great scenery and ample time to appreciate Rhodes' beauty. You will find traditional villages, peaceful valleys, and pine woods, which all make for wonderful leisurely walks with great scenery and ample time to appreciate the island's beauty.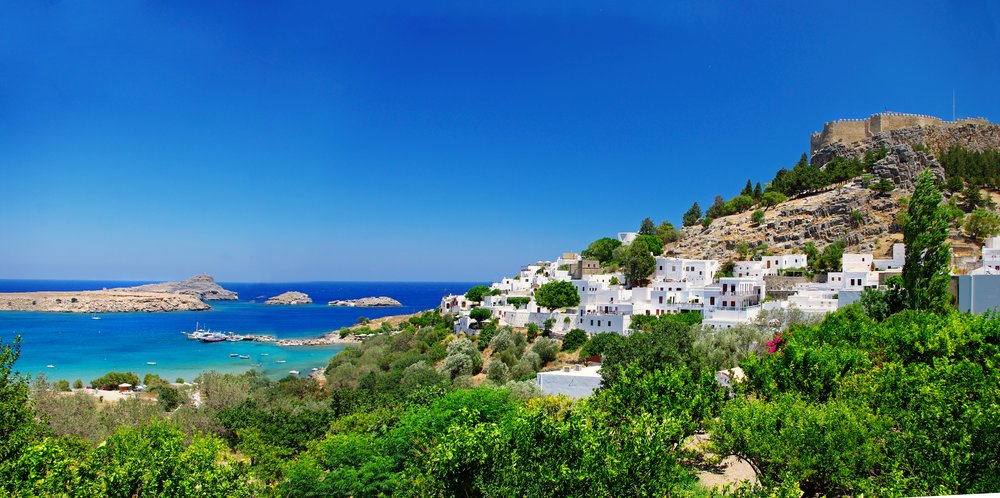 Based on the stunning Costa Verde in Northern Portugal, this is a quieter, greener Portugal, famous for its mountains, lush green countryside, beautiful beaches and delightful "Vinho Verde". We'll walk along some of Portugal's finest coastline, as well as meandering along ancient tracks which link the numerous classic Minho villages and lush pastoral valleys. This is a great holiday for a first - timer, where you can enjoy the variety of the 2 leader 2 grade walking programme on most dates, and you can also take advantage of the carefully planned opt out points on many of the walks.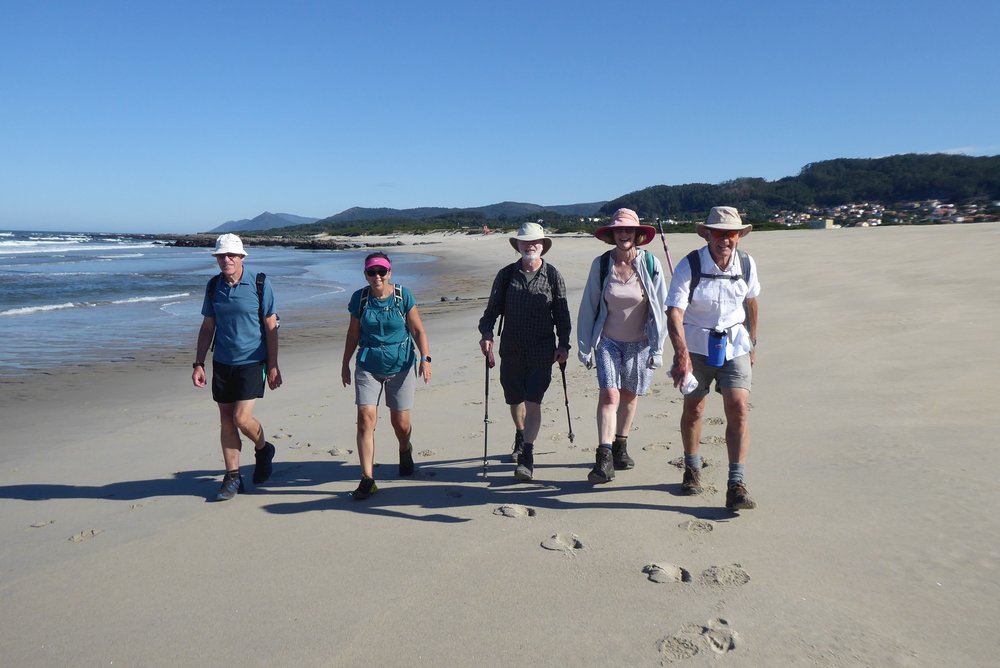 3. Exploring the Sorrento Penninsula
Combine leisurely walks on the Sorrento Peninsula and in the Lattari Mountains and enjoy visits to the myriad of local world class sites.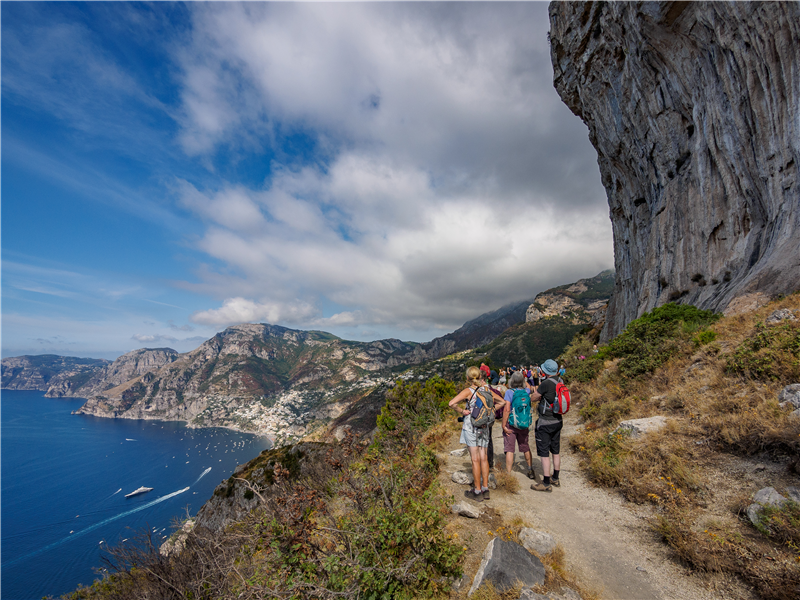 This is a great holiday if you'd like to travel by rail to France. There is plenty to see and explore in this beautiful region of France. Discover the history of Avignon as you wander its narrow-cobbled streets and medieval walls with a local guide. We'll spend a day following in the footsteps of Van Gogh around St Rémy-de-Provence, plus we visit the Pont du Gard, an amazing stone aqueduct 160ft above the River Gard. Throughout, your constant companion is a countryside filled with wild herbs and flowers under the watchful eye of Mont Ventoux, Provence's highest peak.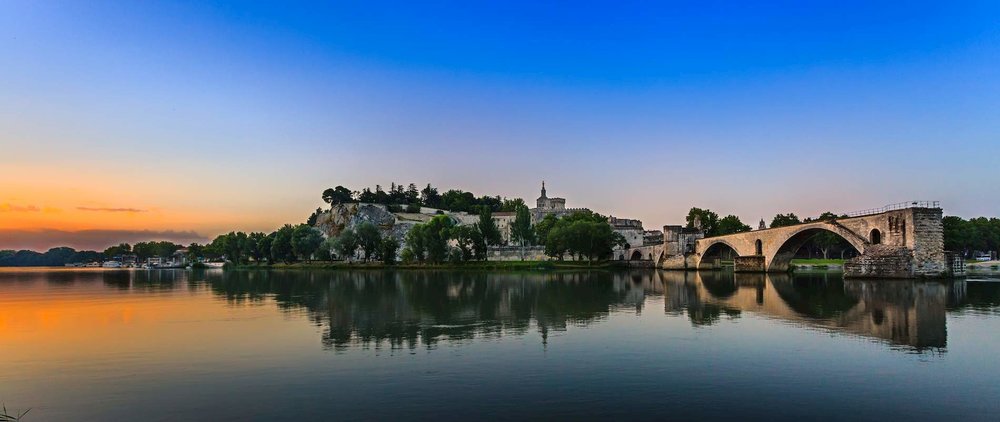 5. Coast & Countryside of Menorca
A wealth of walks await you on this holiday. Monte Toro at just 358m, the island's highest point, offers some stunning views, whilst many walks use the - Cami de Cavalls - the 'horse's way' that follows the coast around the island - GR223. Walk around rugged coves of the wild north and along white beaches of the south. Soak up the sun whilst exploring ancient Talayotic villages or discover unrushed rural life as you meander through quiet country lanes and paths.
Simply put the island has a beautiful climate, rolling fertile countryside, deserted beaches largely unspoilt by any large tourist development. What could possibly make a better backdrop for walking?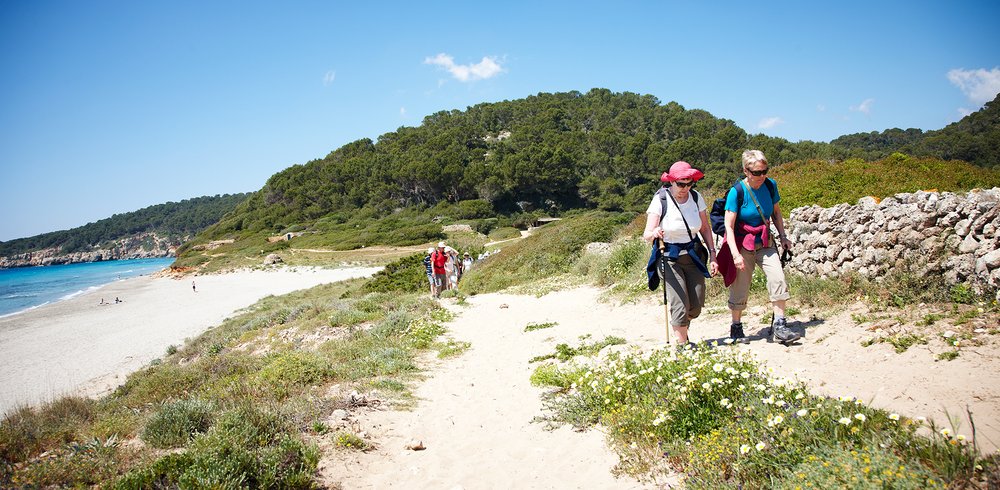 Also, here are some really useful tips from one of our leaders, Julia Williams, for anyone who has not travelled with us before, or perhaps asking the question 'am I fit enough'?
'It's important to check the grade information, and most importantly the distance you will typically be walking in a day. Choose a destination where you know you'll enjoy having a day to yourself if you need to take an extra rest day.
If you are worried, be prepared to book a lower grade walking holiday than you're used to. You can always do a bit extra.
Multi Centre holidays are surprisingly more tiring, so factor that into your choice: opt for a lower grade walking holiday if you know there's lots of travelling around and you are concerned about your fitness.
Keep an open mind when you're on holiday with us. As leaders, we do! If someone is struggling with the pace, we will always do everything we can to find a solution. That may involve catching a bus or taxi to do just half the walk or waiting in a cafe while the rest of the group do the 'extra loop'. The key is, be prepared to be flexible and ask for help. Don't struggle on. We won't slow the whole group down for the entire holiday for you, but there's lots we can do, advising you which will be the easier days.
Go at an altogether gentler pace. Look at our Adagio holidays and in that brochure, you'll also find Adagio plus: a gentler pace but still spectacular days out. I love our Alpine Adagio plus holidays: you get all the delight of walking along high alpine paths, we just cut out the hard bits with some nifty use of cable cars and other transport. Cruise & Walk is another great alternative.
Take account of the climate you choose. How do you cope with heat? Or cold? Walking in extreme weather can sap your energy, so again, take this into account when you choose.
Go for it! If you are looking at our more challenging walking holidays and you're not sure, give us a ring. Many customers have contacted me for advice on this...how steep? How far? How long? At this grade the challenge factor varies, on some holidays it's all about distance, on others, it's the height gain or the rough terrain. We can talk you through what to expect, and compare it to what you've done before. Then you can make the right choice.
You can do it, just a matter of choosing the right trip for you.'
Don't forget you call our experienced sales team who can also help you pick the most suitable walking holiday for you. We can't wait for you to join us!
Back