Looking for destination inspiration? Here are the experiences that have been capturing ramblers' imagination.
Last year was a phenomenal one for us. From bringing in 2022 with a dance party at our own Hassness Country House in the Lake District and catching winter sun in the Canaries to admiring wildflowers in Spain, visiting iconic cultural attractions in Italy and Greece, tackling the Coast to Coast long-distance footpath, gaping at views from peaks in the Swiss and Austrian Alps, cruising the North Sea with Fred. Olsen and launching our European city breaks, it was packed with a wide variety of adventures. Plus we were elated to set foot in farther flung destinations including Africa, Patagonia, New Zealand, Vietnam and Barbados once again.
With the arrival of 2023, we're ready to charge full steam ahead and here are our top five travel tips:
1.) Back to Europe
After nearly two years without travel to the continent, everyone wants to go there. This should come as no surprise because Europe boasts many of the world's most historic and beautiful spots. Now there are even more reasons to return as we've added over 20 new tours throughout Europe and North Africa to our range for 2023.
Enjoy everything from strolling around fairy-tale castles in Bavaria and mystical Cathar castles in the French Pyrenees to swimming from unspoilt beaches on the Greek island of Naxos. You can also follow the final section of the Camino de Santiago pilgrimage path in Spain, wander hilltop towns in Tuscany and visit the home and studio of Monet in Normandy.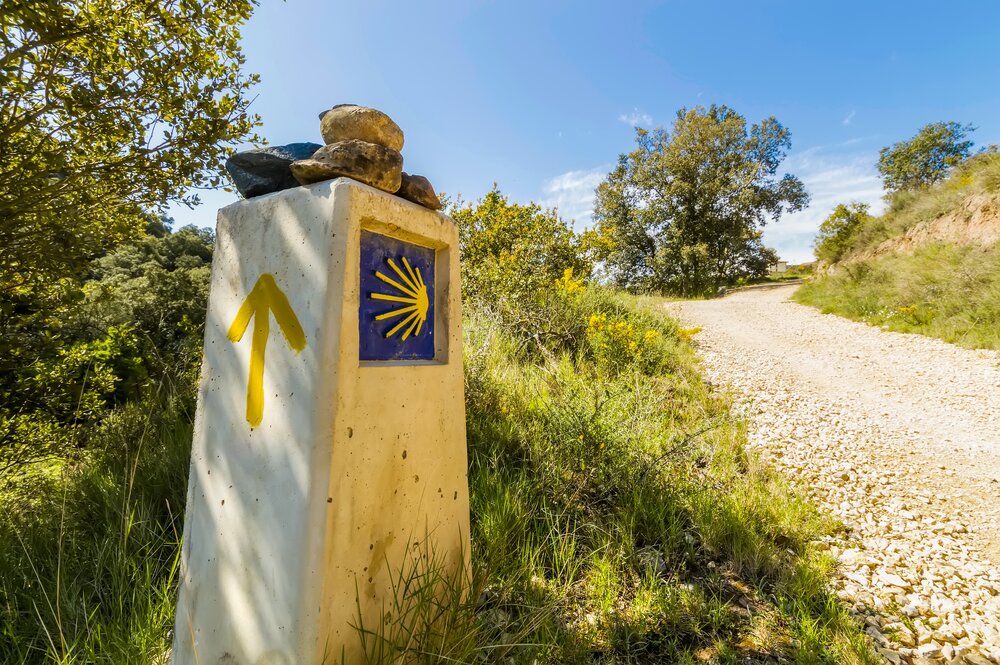 What's more, we've introduced nine European city breaks to Berlin, Bordeaux, Athens, Madrid, Lisbon, Seville, Krakow, Reykjavik and Tallinn & Helsinki.
Our collection also includes two holidays to Morocco, taking you to the remote regions of the Atlas Mountains, Oasis of Fint and Todra Gorge as well as stopping in Berber villages and crossing the desert on a camel trek.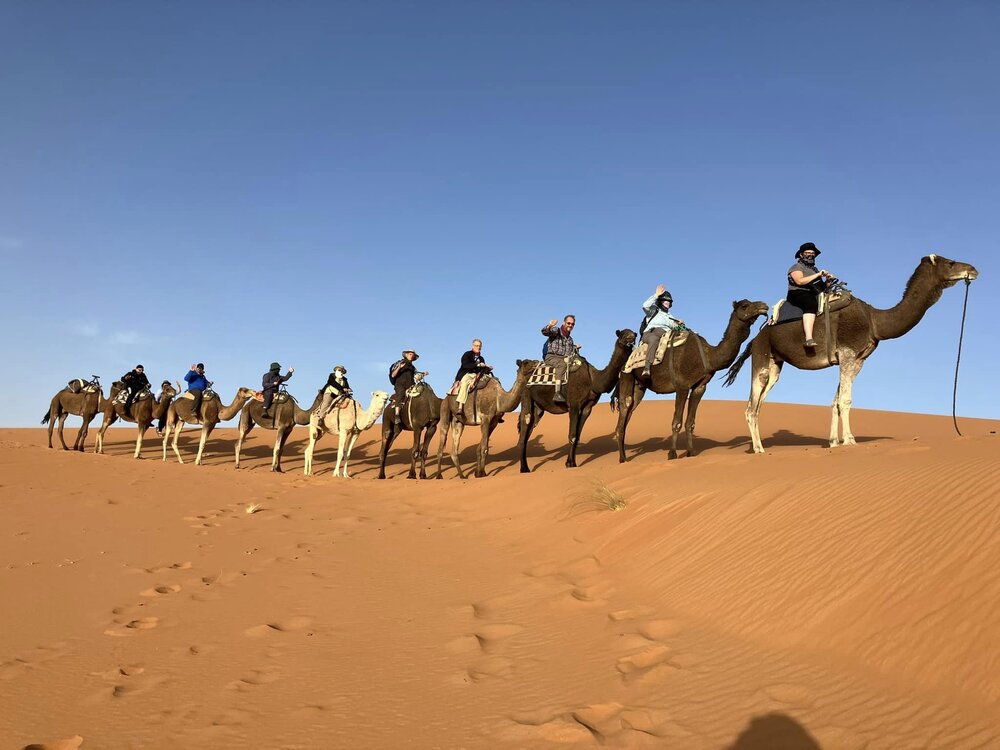 So whether you want to explore diverse landscapes or experience the variety of culture, we've got Europe covered!
2.) Try something new
A sure way to brighten your new year is by doing something you've never done before. Just think new year, new outlook!
Our snowshoeing and winter walking holidays make for a popular choice. You don't need any previous experience. Learning how to clip snowshoes onto your boots and move around takes all of five minutes to master – and then you can explore the wonderfully remote winter landscapes of the Alps and Dolomites in Switzerland, Austria and Italy.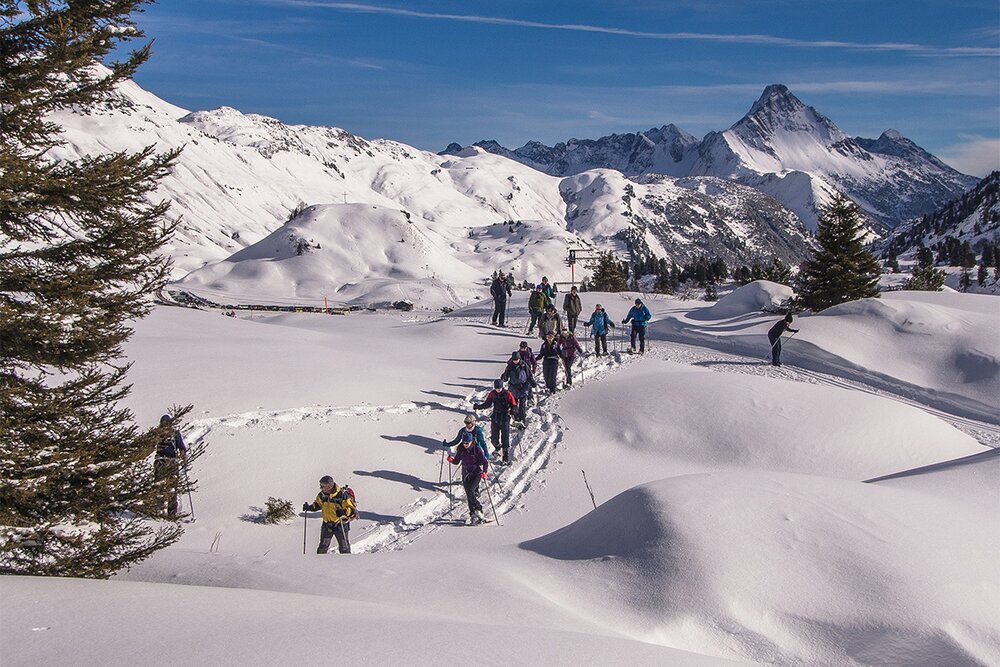 Plus for 2023 we've added two new trips. Snowshoeing in the Spanish Pyrenees is set to be a one-of-a-kind adventure. While staying in the charming village of Erill la Vall, we'll walk into the spectacular wilderness of Aigüestortes National Park as well as visit remote Romanesque churches.
We also can't wait to go snowshoeing in the Bulgarian Mountains. From the UNESCO-listed Rila Monastery to Veliytsa Peak and the cave of St Ivan Rilski, this holiday is packed with historical attractions, plus the chance to dine in a Hansel & Gretel-like guesthouse on hearty homemade food.
There are other wonderful new experiences you may not have considered before. Why not learn a skill like navigation to help you get around and stay safe in the hills?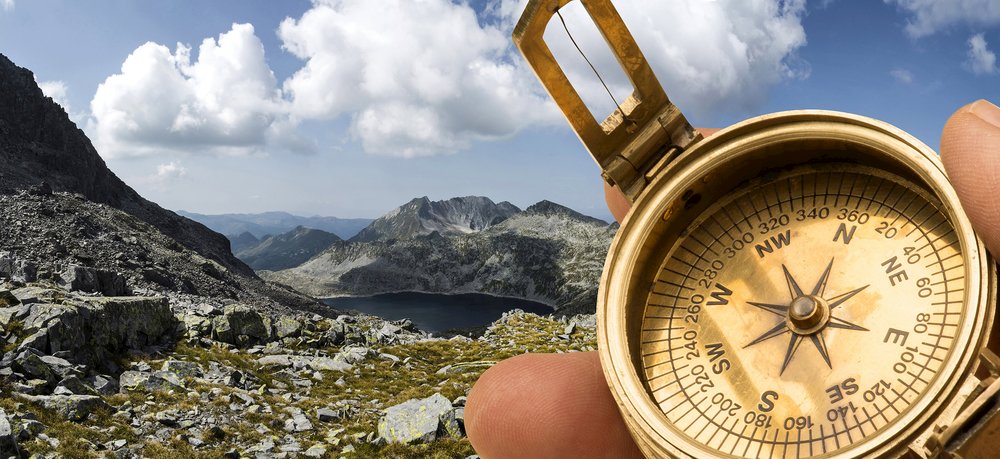 Or try a long-distance path for an exciting and rewarding adventure. Not only are you immersed in scenic landscapes, but you often follow in the footsteps of history. From Hadrian's Wall National Trail and Offa's Dyke to Turkey's Lycian Way and Portugal's Via Algarviana, each one has its own character and challenges. Whether you want to experience a trail in its entirety or by sections, we've got options for all abilities.
3.) Focus on wellness
Wellness has become something most of us consider as part of our lives, and we're seeing that reflected in demand for an expanding range of wellness holidays. Good for both mind and body, our wellness itineraries help you find solace while combining walks along awe-inspiring trails with other healthy pursuits.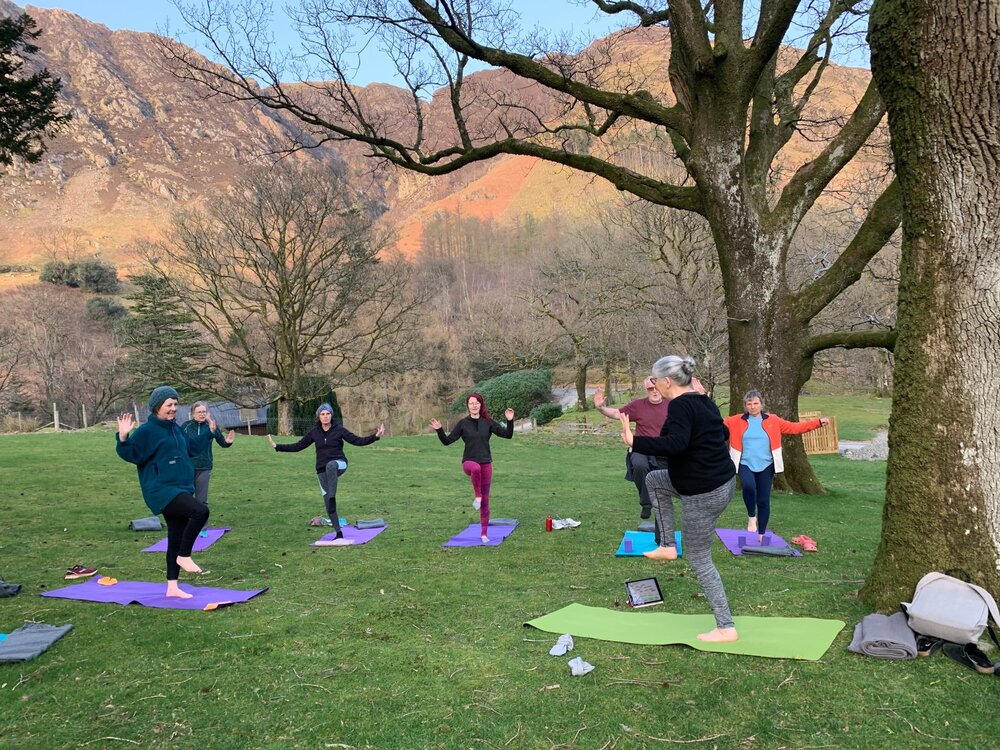 For 2023 we've launched two new seven-night wellness holidays in Portugal and Spain designed to satisfy your sense of adventure while nurturing you and helping you reconnect with nature. In addition to walking, you can enjoy yoga sessions along with swimming, sightseeing, visiting various attractions, exploring pretty seaside towns and more.
An Algarve Retreat is based in the modern four-star Prime Energize hotel, which is just 400 metres from Monte Gordo beach and offers daily health activities for guests. This holiday also features a boat trip to the Barrier Islands, scenic cycling opportunities to Tavira and Castro Marim Nature Reserve, and a ferry ride across the border to Ayamonte in Spain for a traditional tapas lunch. Dinners are taken in Prime Energize's acclaimed restaurant and wine is included.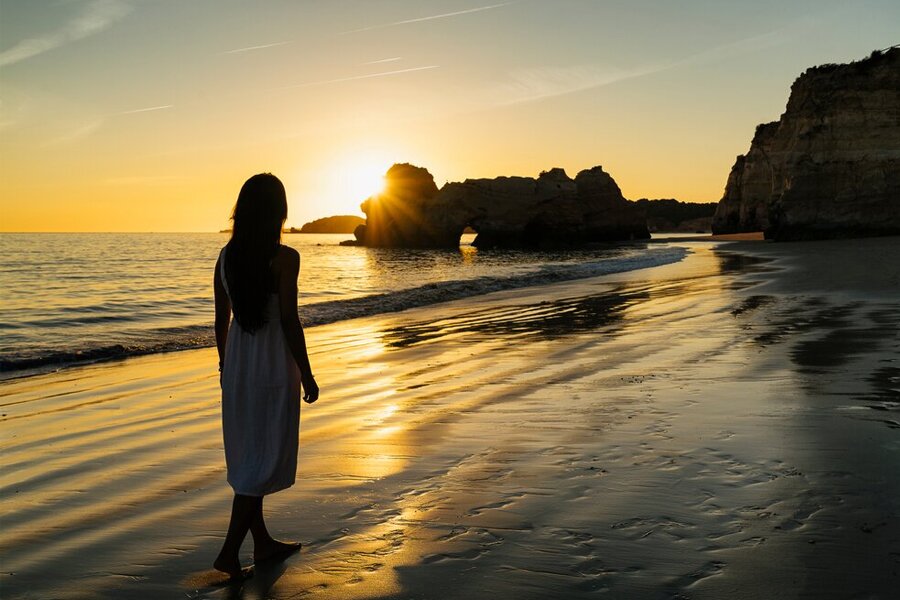 On our Andalucían Escape stay in a friendly family-run hotel in Lanjarón, a white-washed village famous for its rich spring waters and spa, while enjoying yoga by the pool, hillside and coastal walks plus a guided tour of Granada with a visit to Alhambra Palace and Generalife Gardens.
4.) Experience-rich holidays
Although we've been guiding walking adventures for a long time – since 1946 – we know holidays are about more than walking. That's why we've created an array of immersive holiday types. Each one is rich with unique experiences. It might be enjoying the local cuisine after a morning walk or sampling the wines of the region. It might be exploring country houses and gardens. It might be taking the time to stop and enjoy the wildlife or flora and fauna.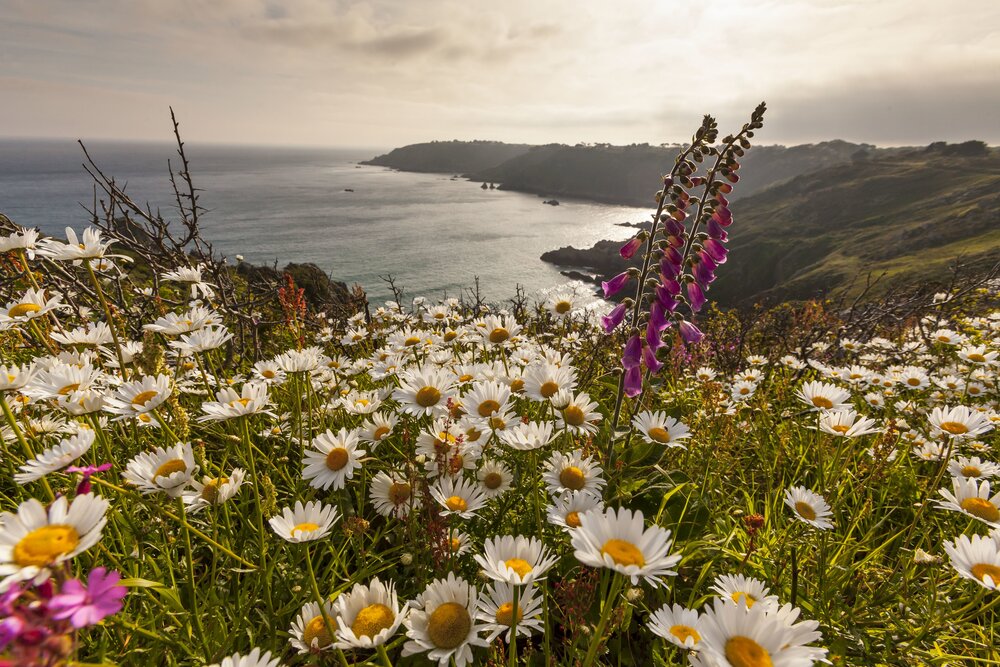 Our holidays not only come with magnificent jaw-dropping scenery, but also offer the opportunity to pursue a favourite hobby or learn about everything from meditation to navigation. Many of our trips take you back in time, while bringing history to life. Come walk with us in Greece, where you can see sacred sites while following in the footsteps of the legendary Spartans and Olympians. Or journey through thousands of years passed at major archaeological attractions in Croatia, France, Italy and here in the UK.
We like to push the limits of discovery. That's why we enable you to not only see the places we visit but to live, breathe and immerse yourself in them. By travelling on foot, it allows us to slow down and take in what a destination is all about.
5.) Go off the beaten track
We love to uncover the best and most unique experiences in the fascinating places we visit. This often means going off the beaten track, along ancient trails and into remote landscapes – especially on our long haul tours.
In a country like Japan, for instance, you'll want to see the major cities including Tokyo, Osaka and Kyoto. However, our new Mystery of Japan tour digs a lot deeper. We walk in the footsteps of Samurai on the Nakasendo Trail and follow the footprints of pilgrims along the Kumano Kodo route.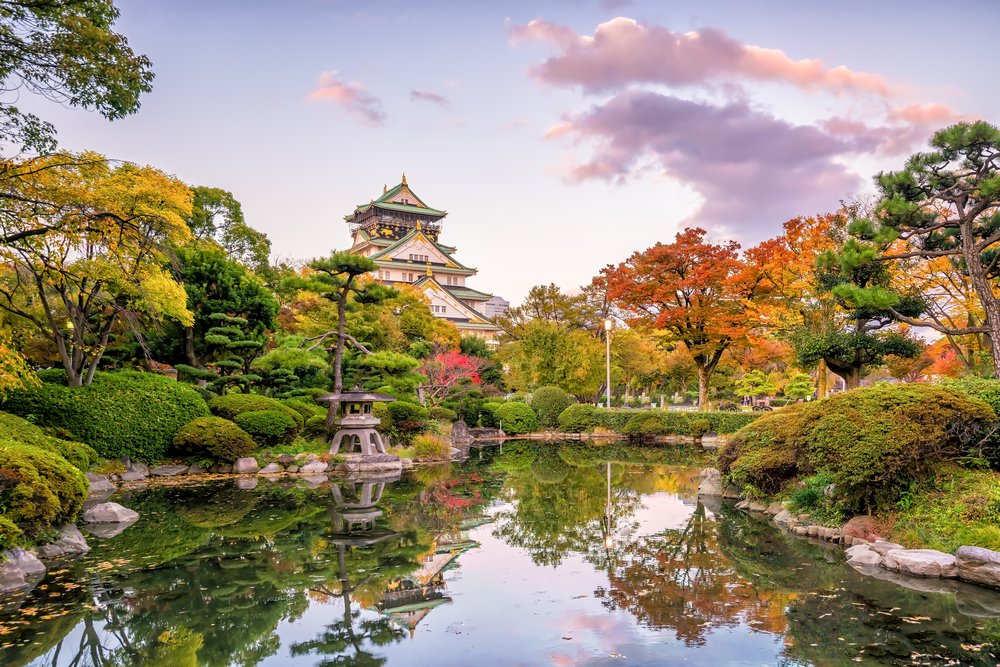 On our Beautiful Barbados holiday, we delve into the most easterly of the Caribbean Islands. We not only explore Bridgetown, the capital, and its famous sights – like St Mary's Church, St Michael's Cathedral and a baobab tree estimated to be over 1,000 years old – but we also learn about the island's heritage with visits to forts, plantation houses, museums, signal stations and distilleries.
Everything about Nepal is breathtaking and exotic. Expect a feast of mountain walking, teahouses and wildlife spotting. In addition to sightseeing in the fascinating city of Kathmandu, on our Annapurna Trek & Chitwan National Park holiday we visit places like the Gurung community village of Ghandruk – with views of snow-drenched peaks like Annapurna South (7,219m) and Machhapuchhre (6,993m) to marvel at in the distance – plus have dinner with a former Gurkha soldier to hear about life in the Gurkhas.
---
Whether you dream of a holiday in the UK, Europe or further afield… whether you want to be immersed in majestic natural surroundings, go on a city break, discover interesting historical sites or refresh your mind, body and spirit... you'll find them all with us.
If you're ready to plan a new adventure for 2023 and not sure where to go, give us a call on 01707 537236 or send us an email. We're always happy to provide more inspiration and share our experiences with you.
Back